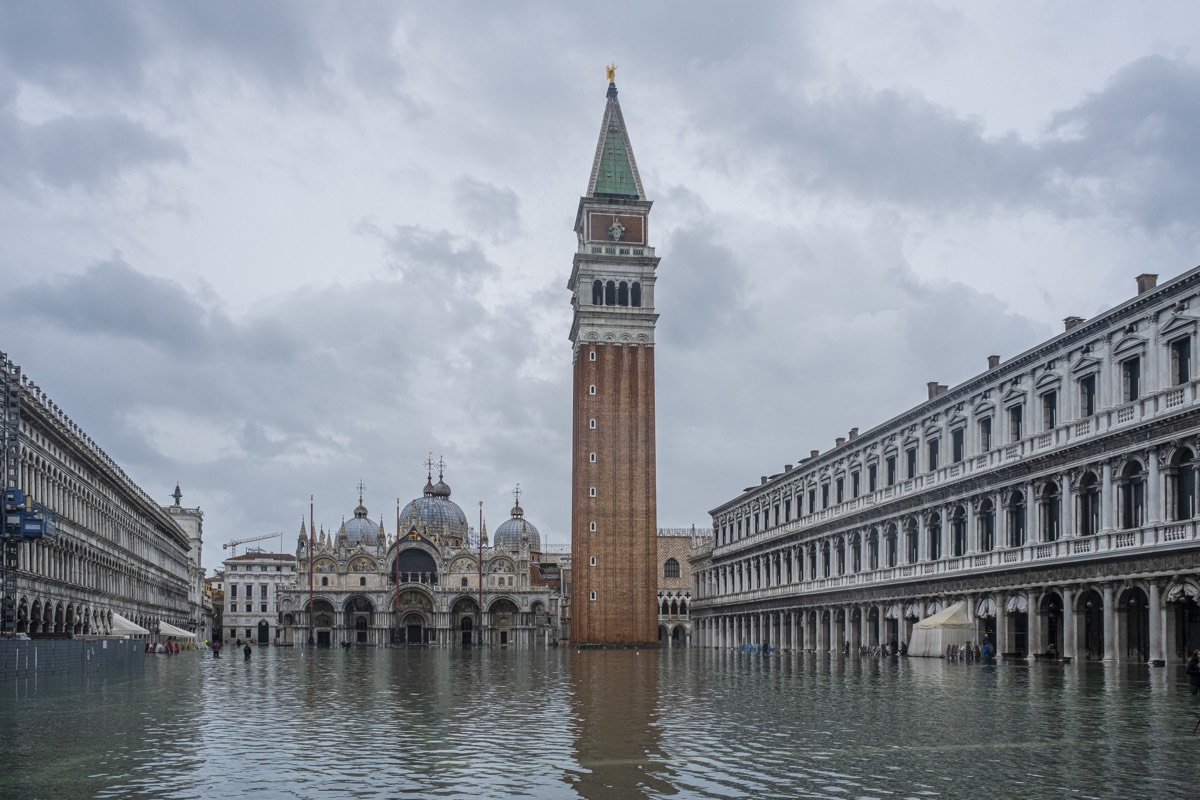 Research Methodology
The G20 Climate Risk Atlas consolidates available literature and data about the G20 countries, providing a comprehensive picture of the historical trends and future changes in climate. The information is sourced from enhanced intercomparison modelling exercises, data analysis, the use of indicators (such as those developed by Enel Foundation), and surveys of the most recent scientific literature, including published peer-reviewed papers, technical reports, and open access material from Horizon 2020 projects. 
Although the methodologies used by different studies are highly heterogeneous, ranging from modelling comparison to statistical analysis, a significant effort was made to harmonize these findings and present them within an internally consistent framework. 
For more detailed information, download the full methodological notes and references. 
All the authors and the members of the Scientific Committee of the Atlas are scientists at the CMCC Foundation – Euro-Mediterranean Centre on Climate Change, exceptions and any further affiliations are indicated in the following list..
Scientific Committee
Donatella Spano1, Valentina Bacciu2, Francesco Bosello, Giulia Galluccio, Simona Masina, Serena Marras1, Paola Mercogliano, Valentina Mereu, Jaroslav Mysiak, Monia Santini.
Authors by sectors
Climate
Paola Mercogliano, Alfredo Reder, Marta Ellena
Ocean
Momme Butenschön, Tomas Lovato
Coasts
Marcello Sano, Marco Cadau, Remi Harris, Silvia Torresan
Water
Marco Cadau, Marcello Sano, Silvia Torresan
Agriculture
Antonio Trabucco, Valentina Mereu, Antoine Libert, Marta Debolini, Ramkumar Tharmananthan, Alì Didevarasl, Muhammad Faizan Aslam, Mauro Lo Cascio
Forests
Valentina Bacciu2, Sergio Noce, Josè Maria Costa Saura, Claudio Ribotta, Costantino Sirca1
Urban
Margaretha Breil, Katie Johnson
Health
Shouro Dasgupta
Energy
Andrea Bigano, Aisling Sealy Phelan, Enrica De Cian, Francesco Pietro Colelli, Shouro Dasgupta
Economic Impacts
Francesco Bosello, Andrea Bigano, Aisling Sealy Phelan, Alessandra Santini, Shouro Dasgupta
Policy
Giulia Galluccio, Eugenio Sini, Eleonora Cogo, Carlo Papa3, Mirko Armiento3, Claudio Pregagnoli3, Nicolò Sartori3.
Editorial design
Element6, Mauro Buonocore
Graphics design
Element6
1 CMCC and Università di Sassari, 2 CMCC and CNR-Istituto per la BioEconomia, 3Enel Foundation
How to cite this work:
Spano D., Armiento M., Aslam M.F., Bacciu V., Bigano A., Bosello F., Breil M., Butenschön M., Cadau M., Cogo E., Colelli F. P., Costa Saura J.M., Dasgupta S., De Cian E., Debolini M., Didevarasl A., Ellena M., Galluccio G., Harris R., Johnson K., Libert A., Lo Cascio M., Lovato T., Marras S., Masina S., Mercogliano P., Mereu V., Mysiak J., Noce S., Papa C., Phelan A.S., Pregagnoli C., Reder A., Ribotta C., Sano M., Santini A., Santini M., Sartori N., Sini E., Sirca C., Tharmananthan R., Torresan S., Trabucco A., "G20 Climate Risk Atlas. Impacts, policy and economics in the G20", 2021, DOI: 10.25424/cmcc/g20_climaterisk